Halloween is my favorite holiday!
Even as a kid, I've always loved scary movies, scary Halloween books and trick or treating. Luckily for me, I married someone who loves Halloween too.
This post contains affiliate links, which means I receive a small commission, at no extra cost to you, if you make a purchase using this link. I only recommend products that I truly love and have used myself.
Related Post: Spooky Halloween Mini Pizzas
Our kids even seem to be following in our footsteps. While I obviously don't let them watch or read anything scary, they love all things ghosts, goblins and monsters. These are our favorite Halloween books right now:
This Halloween book is super cute and I absolutely love how it rhymes, which is why I chose it in the first place. I'm a sucker for rhyming books.
A witch, flying around on her broomstick with her little cat, enlists the help of 3 animals, who help her find her missing items that had blown away in the wind.  In return, all they want is a ride on her broom but is there room for all three? At the end, the friends band together to help save the witch from a hungry dragon.
"At the old haunted house
in a room with no sun
lived a warty green witch
And her wee witchy one"
Again, we have another rhyming book here. My kids loved this book! We picked it up from the library on a whim during our last trip and I'm so glad we did! This book is all about counting and is written in the pattern of the popular poem Over in the Meadow. It's both educational and fun.
We love the entire 5 Little Monkey series so of course, I had to add these Halloween books to the list. Five Little Monkeys Trick-or-Treat is about 5 mischievous monkeys who try to fool their babysitting by switching costumes with their friends. My kids love how fun and silly the story was. If you haven't read the other books in this series, be sure to check them out!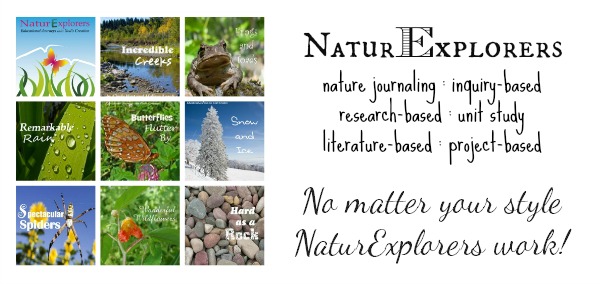 The Spooky Wheels On The Bus is a fun, Halloween themed take on the original Wheels On The Bus song. Repetition and the counting theme on each page make this an easy book for your kids to read or sing along to.
"The itsy bitsy pumpkin
rolled down the spooky street.
He passed a ghoulish ghost
and some stinky goblin's feet."
With the help of a friendly witch, a little pumpkin finds his way back home. Your kids will love this cute take on the original kids' song, The Itsy Bitsy Spider. This Halloween books is a perfect addition to your toddlers' library.
This book is my 3 year old sons' favorite book. We borrowed it so many time from the library that I had to buy a copy for our book collection at home.
This book follows Jasper, a cute little rabbit who loves to eat the carrots from Crackenhopper Field. He eats them just about every time he passes by until one day he gets the feeling that the carrots are following him…..
While this book isn't "Halloween-themed" per say, it a cute little spooky themed book. The author just came out with another book called Creepy Pair of Underwear, which is super cute too.
Monster Needs a Costume is a fun rhyming book about a monster who can't decide what he wants to be for Halloween. With so many options out there, he realizes that sometimes being different and trying new things really is the best solution.
The illustrations and humor make this book and all the books in this series books a 'must read'!
"In the dark, a funky beat.
Something white with bony feet.
Skeleton dancing up the street,
Doing the Halloween Hustle."
As a skeleton dances his way to a Halloween party, he keeps tripping and falling apart. When he gets there, he has to put himself back together with rubber bands, glue and tape so that he can win the dance contest. My kids thought this book was so funny! It's a great book to get them into the Halloween spirit.
It's Halloween and Little Pookie is trying on costumes. What will he (or she. I'm not really sure?) choose?
While Spooky Pookie is a short halloween book, it's kind of a tradition in our house. I picked up this book when my daughter was a baby and we've read it at least a hundred times since (I'm seriously not exaggerating). Everyone in my house knows this book by heart and my kids love saying Pookie's lines when we read it all together.
In this book, the Little Blue Truck picks up his animal friends on the way to a Halloween party. This cute, 'Lift the Flap' book is a fun and interactive way to get into the Halloween spirit.
Pete the Cat loves Halloween and candy but he doesn't love scary surprises. My kids love Pete the Cat and this Halloween themed story doesn't disappoint. This 'lift the flap' book is a fun way to discover what's waiting behind each door while he's trick or treating.
"Ten timid ghosts in a haunted house-
A witch moved in and wanted them out.
One saw a skeleton and let out a whine.
He flew to the woods
And then there were nine."
This fun Halloween book is about 10 little ghosts who fly away, one by one, after a witch moves into their home. This counting book is both educational and fun for kids of all ages.

My 5 year old daughter loves Pinkalicious so I had to add this book to the list.
After Pinkalicious finds out that the Halloween party has been canceled due to a storm knocking out the power, she gets to work as 'Pinkagirl' and helps save Halloween for the whole town.
"T'was Halloween night,
and all through the house,
every creature was stirring,
including the mouse;"
This Halloween book is a fun take on the Christmas classic T'was The Night Before Christmas. Both you and your kids will love this book for years to come.
This cute story follows Finnigin, who is known for his insatiable appetite. After he comes to a new town, he finds that nobody will share any of their food with him. So with some special ingredients, Finnigin stirs up some Halloween magic.
What are some of your favorite Halloween books? Comment below.